6 Декабря 2016
Euromold 2016
Euromold
is all about the optimal way from product idea to the final series production. Sometimes this is achieved by conventional manufacturing processes – to be marveled at Euromold at highest quality and precision. Other times the best way to reach the result is 3D printing / Additive Manufacturing or a combination of both. Euromold advanced manufacturing is dealing with 3D printing and the evolving complete 3D printing ecosystem. New at this year's Euromold is the comprehensive and unmitigated network inlcuding all parts, machine tools and objects on the shop floor. The Internet of Things will lead into Smart Factories in which autonomous objects will organize themselves without central control – an important prerequisite for the economical production of small quantities and mass customization.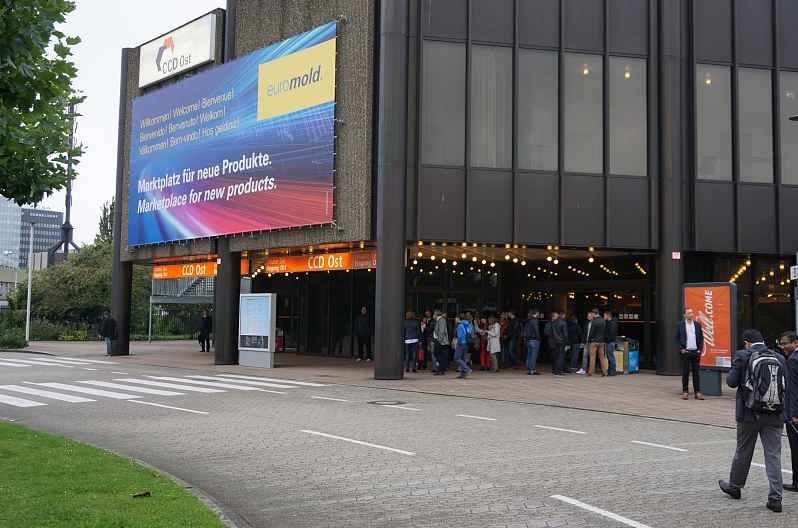 3D Printing / Additive Manufacturing 
At the core of Euromold advanced manufacturing are the 3D printing technologies. These technologies allow to rethink the production completely. Geometries which were impossible to achieve by conventional methods and mass customized, individual parts according to customer specifications can now be produced. Therefore 3D printing technologies and machines, part-building service provi-ders as well as the required materials are the center of Euromold advanced manufacturing. 
Examples of exhibitors/products: 
 3D printing machines 
Service provider for the production of 3D printed parts 
Materials 
3D printing ecosystem 
Many areas of part production, as we know them today, will radically change in the coming years and decades. The reason for this is the change from mass production of identical parts to mass customization by using additive technologies. 
When suppliers start to produce large numbers of 3D printed parts, robotics for handling, fully automated post processing, quality management and a sophisticated workflow management is key. Even delivery to customers may no longer be a necessity. Perhaps the customer will be able to buy the 3D data from retailers like IKEA or Amazon and print them at a nearby copy shop. 
To allow all this to happen, a complete ecosystem is developing around the additive manufacturing technologies. Euromold advanced manufacturing presents the state of the art for this ecosystem.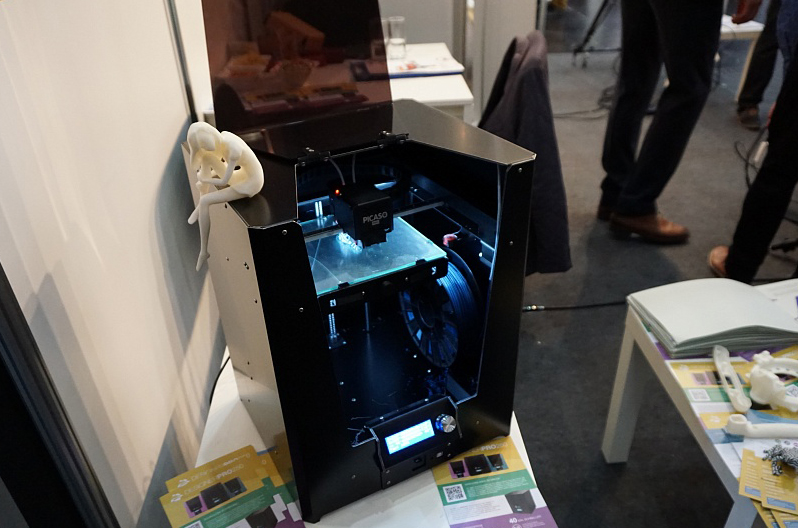 Examples of exhibitors/products: 
Robotics, Handling, Automation 
Post processing 
Workflow management 
Supplier of 3D content 
Large OEMs (cars, shoes, leisure, lifestyle, aerospace, appliances, consumer goods, …) 
Testing 
Process control 
Retailer (Furniture, DIY markets, department stores, …) 
Financing / funding (Private equity, Business angels, Institutional investors, …) 
Institutions for the creation of Industry standards 
Training, Education, Research 
Digital Product Development 
New production ways require new ways for product development. Here the digital support of product development becomes vital. Following bionic principals for the development of new products, for instance. What is the ideal way of digitizing an existing product? What will an efficient, customer oriented mass production look like? 
Digital product development is devoted to answer all these questions. 
Examples of exhibitors/products: 
Industrial design 
Engineering 
Reverse engineering 
Scan processing 
CAD / CAM / CAE 
Simulation 
Virtual Reality 
Augmented Reality 
Topology optimisation 
Leasing / Funding 
Smart Factory
Smart factory exceeds the pure connection of all things by far. During machining the processed part will let the environment know what has to be done next. Sooner or later the systems in the production will become autonomous and will organize themselves and will learn from each other in cooperation with the human being. 
Euromold advanced manufacturing will show ahead what is possible now and will be possible in the future. 
Examples of exhibitors/products:
Multimodal assistance systems 
Web connected assembly lines 
Big data applications 
Integration of product lifetime management (PLM), Productionsteering system (MES) and Industry automation 
Internet of Things
Everything will be connected with everything over the internet. It is already established that this will happen in the consumer market, as well as in the industry and in the industrial production. By integrating computing power, sensors and internet access into production industry's components, machine tools for instance, new possibilities will develop. The state of the art is shown at Euromold advanced manufacturing: 
Examples of exhibitors/products:
RFID / Smart labels 
Wireless communication  /  
Radio networks 
Wireless sensors 
Tracking systems 
Data security